MailChimp

MailChimp is an online email marketing tool used to manage contacts, send emails and track results.
Some of our Harcourts team have already chosen to use MailChimp for their client mailouts as an alternative to our HarcourtsOne email marketing system.
We are pleased to be able to offer some HarcourtsOne integration with MailChimp to make it another valuable tool for our users.
Features include:
A link to MailChimp on the email marketing page of Harcourts One:

The ability to export your contacts from Harcourts One straight into MailChimp:

You will be able to add a Harcourts, NAI Harcourts, or Landmark Harcourts Header & Footer to your MailChimp email campaigns: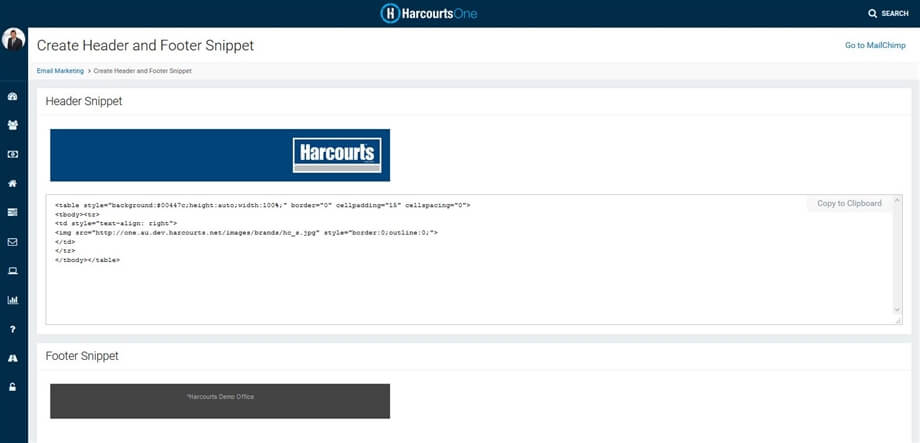 You will also have the option to insert property blocks/snippets into your MailChimp email campaigns: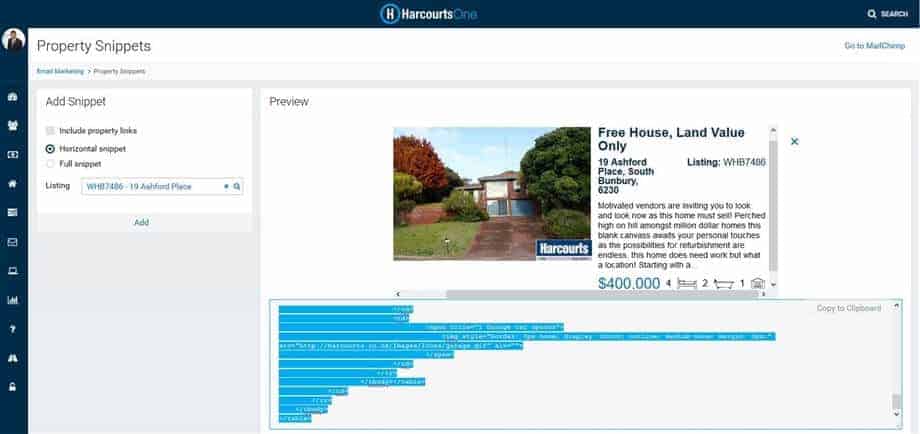 We have compiled a list of frequently asked questions, and also put together tutorial videos to get you started with MailChimp.
Once you have created an account in MailChimp you will have access to their extensive knowledge base which includes video tutorials, manuals and step by step guides if you run into any trouble.
For more information…
Please click on your Country below to log into Harcourts One.